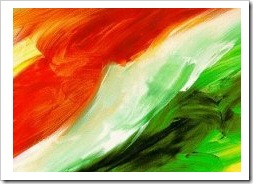 Just a few thoughts that have crossed my mind over the last 24 hours. More will follow.
JINNAH-
You were a bastard. A whore. You wore suits and ties, and sipped on scotch, thinking of yourself as the savior of Islamic interest, while you tore this country apart, you motherfucking son of a whore. And thanks to your decision, 3 quarters of a million people died. Not that it mattered to you. Your state....your 'dream' is now the hotbed for terrorism and hatred. Your country also tops the list for web searches related to animal sex, and pedophilia. Congratulations.
Pakistan
- Please for God's sake stop acting like a cranky bitch suffering from post menstrual stress. Get over it. We are far more superior to you. Accept it. Take care of your beards. And enjoy animal porno. We have more Muslims in this country than yours. And none of them want to be a part of your failed state. So eat shit.
Non Resident Indians
- I don't know why you are where you are. If money and career mean more to you than your family, your roots, your country, then I don't call you an Indian. You can sit back being a second class citizen and criticize this country all you what, but you know what? If you had real balls you'd be back here fighting it out. We're better of without your charity, your criticism, your nostalgia. Don't call India a great country if you don't believe in it, or want to be a part of it. You're as good as a
porkistani
war hero to me.
(
The page 3 crowd)
- If I had the power I'd ship you all to Pakistan. Charity is not a fashion statement. You're all so happy in your own little world, that it's amusing more than appalling. I feel like making you crawl on the streets in the dirt to give you a taste of reality.
The people of Kashmi
r : I had a high opinion of you people. Until your tried to defeat the Indian army with stones. I mean really? You want freedom? Are you insane? Do you not realize that you will get run over by militants who will be far worse than the Indian army? The army does not believe in killing children. It's up to you to keep them inside when there's fighting going on outside. Rise against this country, and we will crush you, choke you and force you to be a part of us(It will still be better than what thos pakis would do). The choice is yours.
The Indian Media
- GROW UP. It's not about ratings. Learn from BBC and CNN for God's sake. Do you not think of questions before asking them? There should be a blanket ban on channels like India TV for fuck's sake.
The Indian Navy
- I will try my best to overcome personal obstacles hope to be a part of you some day. And the next time the IB warns your intelligence department of a probable attack. HEED . HEED. HEED. It'll be the whole of Mumbai the next time.
jdhfjkhs.